You'll find tips and instructions for the buyer in the file at Page "Buyer's Guide"
---
Digital marine charts for leisure sailing & cruising.
Nautical charts for Fugawi, Sea Clear, Ozi Explorer, Raster Charts. Mediterranean, Caribbean, International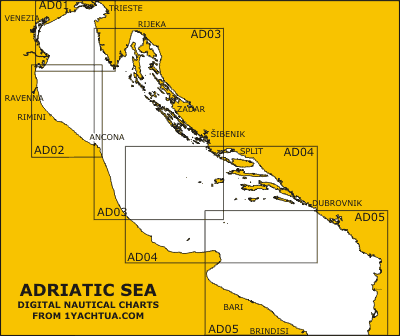 All charts in a Mercator projection.
61 nautical charts. Summary cost €231.80

---
Copyright©1yachtua.com 1998-2018
All rights reserved.
Reproduction any image or drawing without prior permission is prohibited.